KIA Dealers in Albuquerque, NM Give Useful Tips on Buying a Used Car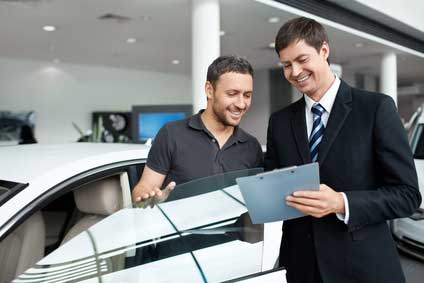 Shopping for a used car can be a hit or a miss – you can either end up with a great find or a total waste of money. To help potential buyers, car dealerships in Albuquerque, NM, decided to roll out a comprehensive guide to finding and buying a used car.
Before anything else, set your budget and expectations
To purchase a car, you can either pay cash or get financing. Regardless of the payment option you choose, you must remember to protect your hard-earned money. If you are paying cash, stick to your budget. However, if you decide to get a car loan, remember not to exceed 20% of your monthly salary and get a pre-approved plan to simplify the process.
You should also keep in mind that, unlike new cars, pre-loved cars can come with an odd assortment of problems. You need to spare some money for possible minor repairs and future maintenance. Once you determine your budget, it will be easier to list what you want and need in a vehicle, like the size, type, specifications, and safety features.
Do your research
The Internet is a great place to start with your research. There are plenty of websites that feature used car reviews and rankings to help buyers decide. With these sites, you can easily compare factors like safety performance, reliability, interior, and exterior features, and many more.
It's also important to look out for things like fuel efficiency, the cost to insure, and option packages available to get the most out of your set budget. From there, you can build a list of the specific car models that you should explore.
Find local used car dealers in your area
According to KIA dealers in Albuquerque, NM, you need to ensure that local dealerships around your area can offer you the target vehicles on your list. Doing so will save you some time. It will also make sure that you won't face any disappointment once you set your heart on a vehicle only to find out that it's not available in your area.
Narrow down the list of your target vehicles
It's easy to get lost in a long list of target vehicles you want. Before trying to inspect those cars one by one physically, you might want to narrow down your list first. Ideally, you'll want to trim your list to a maximum of three vehicles. To do this, you should make a table that lists down the vehicle's make, model, age, mileage, condition level, and vehicle history report.
The factors mentioned above can also dictate the vehicle's price. Just note that the cheapest cars are usually those with the highest mileage or the oldest ones in the lot. While this may not necessarily be a bad thing, it may also mean that there are worn parts that you'll need to replace.
Don't forget to take it to a test drive
Lastly, you must take that vehicle out for a test drive to physically assess the car's condition and comfortability. If you want to know more about what to look for and how to buy a used vehicle successfully, check out Fiesta Kia for more helpful tips.