Shopping at Used Car Dealerships in Kamloops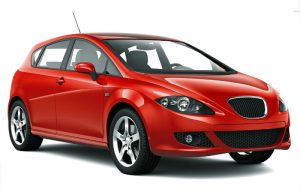 If your family only has one car, you may get a headache by trying to get your spouse to work on time and getting the kids to school and to all their extra-curricular activities. It is probably time to get another vehicle in order to preserve your sanity. You want to shop around at the used car dealerships in Kamloops to get the best pre-owned vehicle you can find. Buying a used auto can save you quite a bit of money over buying a new one. Plus, many used cars and trucks appear to be almost brand new. Many still a valid warranty and the taxes are lower on a second-hand car. Furthermore, insurance rates will be lower too.
One of the better used car dealerships in Kamloops is Sutton Ford. They have a huge selection of both new and used Ford cars, vans, trucks, and SUVs. You can search for and research their vehicles online. Plus there are many special offers every day. For example, one of the pre-owned specials is a 2011 Ford Taurus with a price tag of 16,261 dollars. The original MSRP for a 2011 Taurus ranged between 25,420 to 33,870 dollars so you will have saved several thousand dollars on this vehicle by waiting a couple of years! Plus this car was named Best Family Sedan for the Money by US News in 2011. It had high safety scores, an excellent reliability rating, and great performance ratings so this is quite a deal that will be snatched up in no time!
When shopping for a second car, you want to take into consideration the size of the vehicle. The size of your family will dictate the size of the vehicle. A small car will be OK for a single person or a couple with no kids. But if you have a Brady Bunch type situation, you may want to opt for a van or an SUV. Gas mileage is another important factor you want to consider. If you plan on doing a lot of driving every day, you want a vehicle that gets great gas mileage. You may be surprised at how much a gas guzzler can eat away at your paycheck. The staff at the dealership can tell you the gas mileage for the vehicle under consideration.