Dealership in Albuquerque, NM Lists Fun Car Date Ideas for Valentine's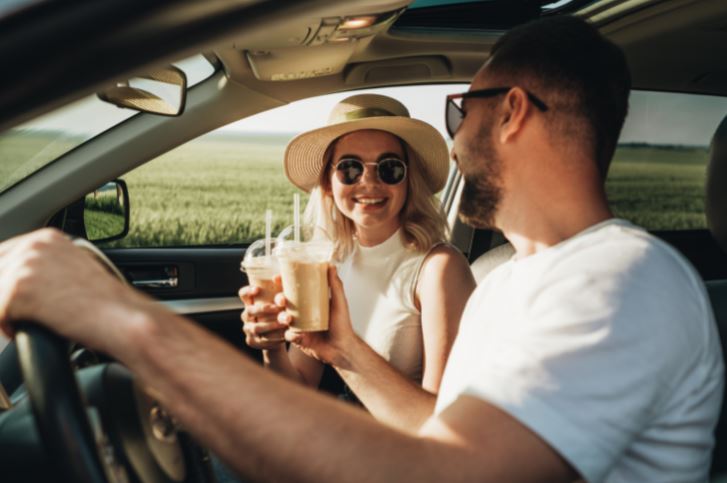 Even before the pandemic, it was already extremely challenging to plan a date night on Valentine's Day. Reservations in fancy restaurants sell like hotcakes, and places, where you can have a romantic stroll with your sweetheart, are often packed with other couples on a date.
Fortunately, with a car and a bit of creativity, you can celebrate a romantic evening with your significant other in the privacy of your vehicle. A car dealer in Albuquerque, NM, shared some of the most fun and fantastic date night ideas you can do in your car.
Go For a Scenic Drive
This involves a bit of research on your part, but it will be worth it. You don't even need to go far. You can plan to go for a drive in the evening and marvel at the city lights. Or you can go to a rural county where you both can appreciate nature and an unobstructed view of the night sky. A romantic drive will let you spend as much quality time as you need with your darling. Bonus points can also add an excellent song playlist to create that romantic vibe as you drive.
Go to a Drive-in Movie
There's something sweet about watching a great movie at a drive-in cinema. You can have all the cuddles you want in the privacy of your car while you enjoy a good movie. You can even save some money if you bring your popcorn and sodas. However, if there is no drive-in cinema in your area, you can still improvise by setting up your laptop and a portable projector in your backyard to enjoy a much-needed movie night.
Have a (Tailgate) Picnic
Who needs reservations when you can have a proper romantic dinner in your car? If you and your loved one are certified foodies, you can try a drive-thru crawl and get a bit of everything before heading out to a secluded spot to enjoy your meal. However, if you like something a bit fancier, you can head out to your local deli and winery and grab everything you need.
If the weather's a bit cold, you can clear the backseats and have a lovely, cozy dinner inside your car. In case of warm weather, you can grab a blanket and have a picnic just outside your vehicle. A dealership in Albuquerque, NM, also pointed out that those driving either a pickup or an SUV can quickly clear the trunk space or truck bed and set up the picnic there.
Go Stargazing
Admittedly, this one is perfect for those who drive a pickup as they can easily lay a blanket on the truck bed and lay there. Nevertheless, stargazing is still possible if you have a sunroof. Just recline the seats and roll down your windows for a romantic evening with nature. For those who have neither a truck bed nor a sunroof, you can still stargaze using the hood of your trunk. Just pick a safe spot to park with less smog for a clearer view of the night skies.
Check out your Fiesta Volkswagen dealer in Albuquerque, NM, if you want more car date night tips.