Chicago's Millennium Park is a World-Class Tourist Destination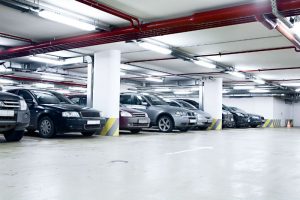 Millennium Park is the jewel of Chicago, attracting millions of visitors each year. While the park is only 24.5 acres, it is packed with gardens, artwork, and entertainment venues that delight Chicagoans and tourists alike.
Among the most unique features within Millennium Park is the Lurie Gardens. Perched atop the parking at Millennium Park, the 2.5-acre Lurie Gardens is planted with more than 26,000 perennial plants, representing more than 250 species native to the Midwestern prairie. It's a true oasis in the center of this busy, Midwestern metropolis.
Another popular venue at Millennium Park is the Jay Pritzker Pavilion. This outdoor performing arts stage has 4,000 seats and lawn seating for an additional 7,000 people. But the Jay Pritzker Pavilion is not the only entertainment venue at Millennium Park; it's built atop the park's indoor performance venue, the Harris Theater for Music and Dance.
The 1,525-seat Joan W. and Irving B. Harris Theater for Music and Dance is also located in Millennium Park. Finally, the Petrillo Bandshell hosts many of the city's annual music festivals in the city such as the Chicago Jazz Festival, Chicago Blues Festival, Lollapalooza and Taste of Chicago.
Millennium Park is also full of world-class outdoor sculptures, including the iconic, mirror-finished Cloud Gate. The Crown Fountain is a unique work of art, integrating video into the splashing water of the 50-foot tall fountain. Finally, the Boeing Galleries host long term, large-scale art exhibits.
For easy parking at Millennium Park, visit ParkChirp to reserve your space.